Home
Work
Details
ORIGINAL PAINTINGS
Many of the available original paintings are in the artist's studio, located in gallery rich Charleston, South Carolina. If interested in pricing or viewing one or more of the works, please contact the artist, Frederick Cullen. He would be happy to invite you to his studio by appointment.
FINE ART PRINTS
Each print is made using a process that uses fade-resistant, archival inks (pigment based, as well as newer solvent-based inks) and superior quality archival papers, printed on large format Canon and Epson printers. Each original work was professionally photographed in high resolution. All prints are carefully color corrected to produce an image that is a remarkably pure reproduction of the original work. Prints are made to order, and are available in a variety of dimensions up to the size of the original work. Prices will vary depending upon the size and substrate chosen.
SMALL ALBEIT IMPORTANT WORKS
Primarily pastel works on paper and acrylics on smaller panels. Available pieces will change often so please check regularly for new work. All are originals and none will be reproduced.
ARCHIVE
Some works that have been sold are in the Archive and are available as Fine Art Prints. If a particular work is of interest, the Artist may be able to do a similar, although completely unique work, on commission.
Galleries
| | | | |
| --- | --- | --- | --- |
| | First place in juried show June, 2013 | | |
About the Artist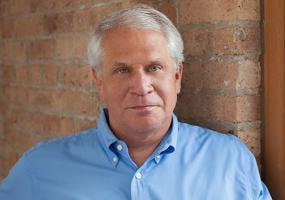 Cullen was a creative writing major at Denison University, publishing one short story and two average poems in the Denison literary magazine in 1970, of which he was the editor.
Cullen's "incomplete" in "Introduction to Watercolor" during his junior year is still under appeal.
Cullen was sitting under a flowering dogwood on the quad one early spring day, reading Ferlinghetti, and minding his own business, when, all of a sudden, graduation appeared.
Who knew?
Literary ambitions were derailed when Uncle Sam deemed that Cullen had the intellectual capacity to fight in Viet Nam. Cullen opted to attend Indiana University for an MBA, knowing that Corporate America would understand the value of hiring a future poet laureate.
That strategy turned out to be slightly flawed, so Cullen actually had to go and do real work for the next twenty-seven years.
He showed up most days and retired at fifty.
He now writes and paints.
Who knew?
Statement
IT IS ALL ABOUT THE ART, NOT THE ARTIST.
Contact